Weddings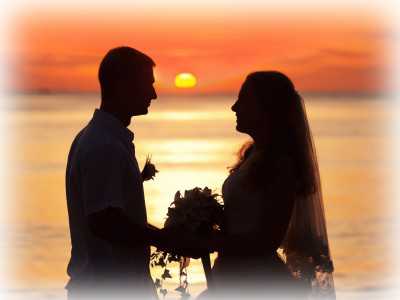 It has been said that music enhances the emotion of your wedding ceremony, much like a soundtrack enhances the story in a movie.
"Fiddlin'" Fred Mayer, PhD, is the musician behind Musical Elegance. He provides music that makes weddings beautiful and memorable.
Musical Elegance can help you plan every musical detail for your wedding event. A complimentary consultation is offered, where Fred will perform musical excerpts for you, either in person or via speakerphone if you live outside the area.
Musical Elegance knows how important your wedding is and will work with you to ensure that the music for the wedding you've dreamed of will come true!
To learn more about the wedding services offered by Musical Elegance, explore the audio clips and photo gallery; see what other bridal couples are saying in testimonials. Visit the links to other web sites that we believe may be of interest to you in planning the most special event of your life.
Please feel free to contact us for more information! Thank you for your interest in the professional wedding services of Musical Elegance.
Check out the newest trend in Weddings!
The First Look!
Kurt's First Look at Jamie from Chris Auclair on Vimeo.